Revive Your Devices with Expert Laptop Repairs
Welcome to ASA Computer Repairs, your one-stop solution for all your computer and laptop repair needs. As an Australian-owned business, we pride ourselves on providing quality work and efficient IT solutions to Canberra & Brisbane.
Computer Repair and Laptop Repair Services
We understand the significance your computer holds in your life, whether it's for your personal needs or work-related tasks. That's why we offer various computer and laptop repair services to ensure your devices run smoothly.
Our certified technicians are CompTIA A+ce, and Microsoft certified, which means we have the knowledge and skills to deliver high-quality work every time. We offer on-site and mobile computer repairs, so you can get your device fixed quickly and conveniently without leaving your home or office.
Honest Services
At our laptop and computer repair service, honesty is at the forefront of everything we do. Transparency is key to building trust with our customers. We will always assess your laptop or computer's issues honestly and recommend only the necessary repairs to get it working again.
Quick Repair
We understand your laptop or computer's importance to you, so we offer quick repair services. Our team of experienced technicians is equipped to handle all kinds of laptop repairs, from software issues to hardware failures. We work efficiently to diagnose and repair your device as quickly as possible so that you can get back to your work or leisure activities.
On Time Delivery
We understand that time is of the essence when it comes to laptop and computer repairs. That's why we offer on-time delivery services. We'll provide you with an accurate estimate of how long the repair process will take, and we'll make sure to deliver your device back to you on or before the promised date.
We are Passionate
We're not your average computer repair shop; instead, we offer a team of friendly, knowledgeable specialists standing by to answer your questions and help you with any technical issues you may be having.
With great pride in our work, we pledge to provide you with the best laptop and computer repair services in the neighbourhood. Superior service is our main priority, and we aim to achieve that goal by drawing on our extensive experience and skills.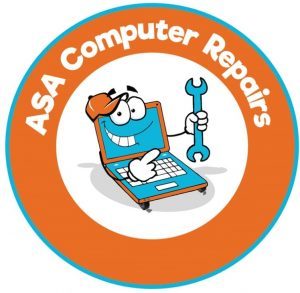 Onsite Repairs
Our onsite repair services are designed to provide convenient and efficient repair solutions at your location.
Our mobile shops are fully stocked with a variety of Computer and Laptop Parts from all the major computer and laptop manufacturers. With over 15 years of experience repairing and fixing computers, we can address your issues quickly and efficiently, even at your location. Our services include speeding up slow computers, laptop repairs, laptop screen repairs, data recovery, virus removal and hardware upgrades, and many more. We also build custom computers as per your need and for gaming. Just give us a call or shoot an email for same-day service without a surcharge. Your satisfaction is guaranteed.
You can also send an email to us at [email protected]
Our other businesses:
Laptop Repairs
Desktop Computer Repairs
Laptop Screen Repair and Replacement
After the success of our services in Canberra, we have now expanded our business in Adelaide as well, so if you are facing any technical issues with your device in Adelaide then our computer repair Adelaide team is available to help you with all types of repairs.
Some of the Services we Offer
Reasons To
Choose Us For Your
Computer Repair Needs
Repairs
"No Fix, No Fee" Policy: If we can't fix your computer or laptop issue, you don't pay. We understand how frustrating it is to have a malfunctioning device, and we want to make it simple for you.
Top Computer Repair Near Me: Don't waste your time looking for "computer repairs near me." Our certified technicians are courteous and friendly and can troubleshoot and provide laptop and computer repairs at your location. Alternatively, you can bring your device to us for a quick fix.
Extend Your Device's Lifespan: By keeping up with routine checks and fixes, you can head off potential disasters before they happen. Before they become major issues, our technicians will diagnose them and take corrective action, such as replacing a faulty component or repairing a damaged part.
Improve Performance: We can diagnose and repair software problems, clean and optimize your computer or laptop, and generally improve its performance as part of our computer and laptop repair services.
Cost-Effective Solutions: If you have an older computer that is still functioning well, investing in repairs could save you money. For instance, our services make it more cost-effective in the long run to repair a broken screen or keyboard than to purchase a brand-new laptop. Similarly, it may be more economical to fix a computer by replacing a faulty power supply, fan, or another component than to buy a brand-new one.
Data Recovery: Our qualified technicians can diagnose and repair the issue, which can help to recover your data, including photos, videos, and documents. It can prevent data loss, which can be costly and inconvenient.
Improve Security: ASA technicians can remove malware and viruses and install antivirus software to prevent future attacks. We can also install firewalls, configure security settings, and provide advice on how to keep your device secure.
So if you are facing any computer problems, pick up your phone and call us now at 0490502154
Some of the Brands we Deal in:
WHAT OUR CUSTOMERS SAY ABOUT US
Excellent service, took my very slow desktop away for replacement parts, brought it back very updated and working very fast. Thank you, quoted before it was taken away so I knew and understood exactly just what it would cost.
Great service from Sohail, fixed all my problems at an excellent price!
Excellent service. Rapid diagnosis. Good communication and flexibility about pickup. Very good value. Highly recommended
Sohail is very efficient and patient, gives solid advice and explained his approach to computer issues. I am a repeat customer since 2017 and highly recommend ASA Computer Repairs for methodical and efficient service. Sohail had also previously diagnosed why my computer failed to operate and repaired and installed a Solid State Drive on my existing computer. Pleased that he is operating his own computer repair business solely now.
Patrick Armstrong
2023-02-22
Swift response, good repair, and saved me $250 compared to the official repairer's quote - I can not recommend highly enough
Allonso Allonsy
2023-02-02
Thank you so much as always for speedy, professional, and kind service- it is great to have someone you know you can rely on for computer repairs.
Sohail was brilliant in getting my son's gaming computer back up running after a malware attack. I would definitely recommend Sohail for anyone needing help with their computer. Very happy with service and price. Thank you.
Wonderful service, fixed my screen on time and even installed a better screen than the original
Incredibly prompt service. Very professional. Would highly recommend.